COMMISSIONER TROXLER'S VISON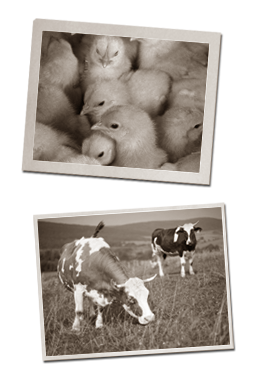 Recognizing that North Carolina's agricultural heritage must be preserved, Commissioner Troxler launched a planning team from within the N.C. Department of Agriculture & Consumer Services to study the formation of a Friends of Agriculture Foundation in the Spring of 2010.
Commissioner Troxler insisted that the effort involve a wide array of partners, which is appropriate given the breadth and depth of agricultural roots which run deep in every county in this state, and which are supported by so many well-run organizational entities.
One of the first partners in the process was the Agricultural Foundation at N.C. State University, which stepped forward with guidance and horsepower to assist with the launch of this important initiative. Similarly, the NCDA&CS team approached the N.C. Museum of History, a division of the N.C. Department of Cultural Resources, early on for guidance and input.
Through the NC Friends of Agriculture Foundation's efforts, plans for the museum will begin to coalesce with those for a more educated public about the importance of food, farming and agriculture.
Some may doubt the wisdom of establishing a Foundation during the midst of such an economically challenging period in our state's history. Yet, throughout history, farmers and agricultural leaders have emerged from challenging times stronger and wiser than before, and with renewed resolve to maintain their critical role in our society.

Commissioner Troxler is confident that better times are ahead, and that the timing is actually just right for this initiative to begin. In short, the question is not whether we can afford to move forward; the question is whether we can afford not to.